More than 400 Total.js Font Icons
As a result of Font-Awesome licensing, we decided to create our own font library. A brand new Font Icon pack has been prepared with more than 400 icons in a clean and solid style. Total.js icons are under the MIT license as everything in the Total.js Platform. We will extend the library step-by-step by adding new icons. The author of these icons is Lucia Sirkova.
Total.js icons are fully open-source under the MIT license. We use the IconMoon service for generating icons. The service is really cool, it's simple, and it's affordable for everyone. Total.js icons are part of the Total.js UI library v17, v18 and v19. Our plan is to remove support for Font-Awesome icons in Total.js UI library v20 (later this year). Step-by-step we replace all icons in all Total.js web apps, UI components and other parts.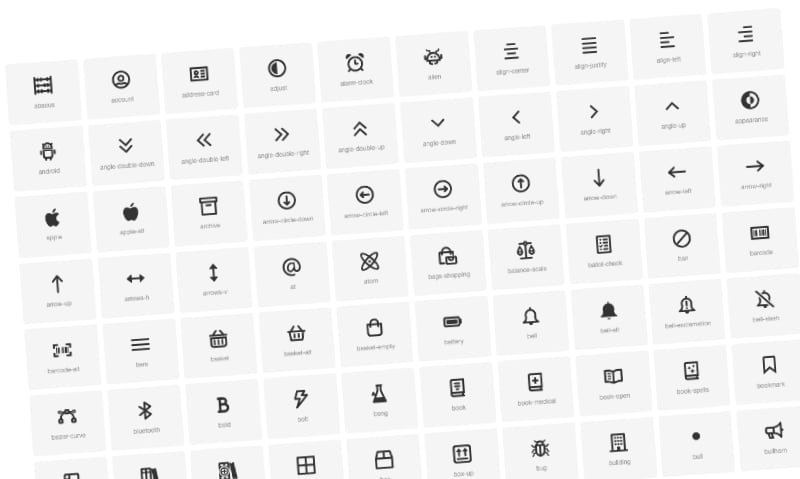 ---
Current state:
.woff2 43 kB, .woff 114 kB, .ttf 114 kB
---