Premium Messenger 3.0
I have published the first release of Total.js Premium Messenger. This version brings these new features:
themes
auto-suggestions for users
improved BOT functionality
secret messages
mark as unread feature
improved UI
---
Themes
This version brings color themes. Just open Settings and set your theme.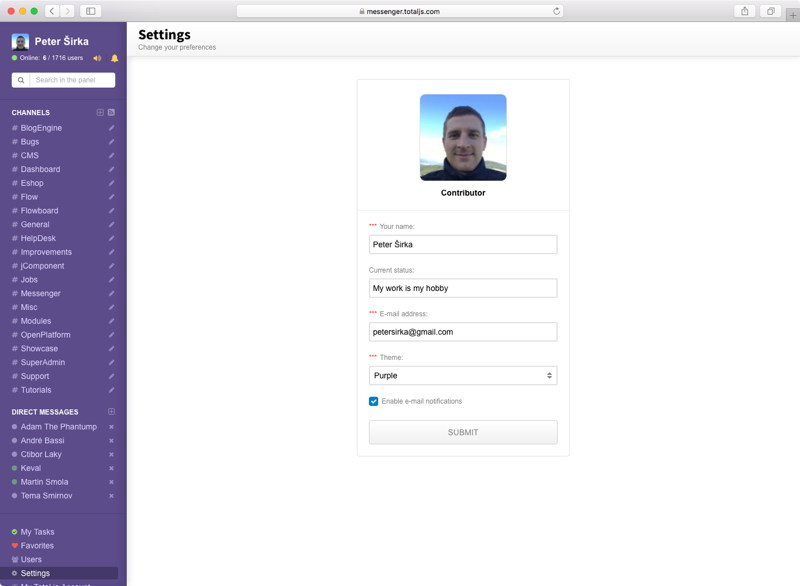 Auto-suggestions for users
Just type @ and suggestions will work automatically. It's only available on desktop browsers.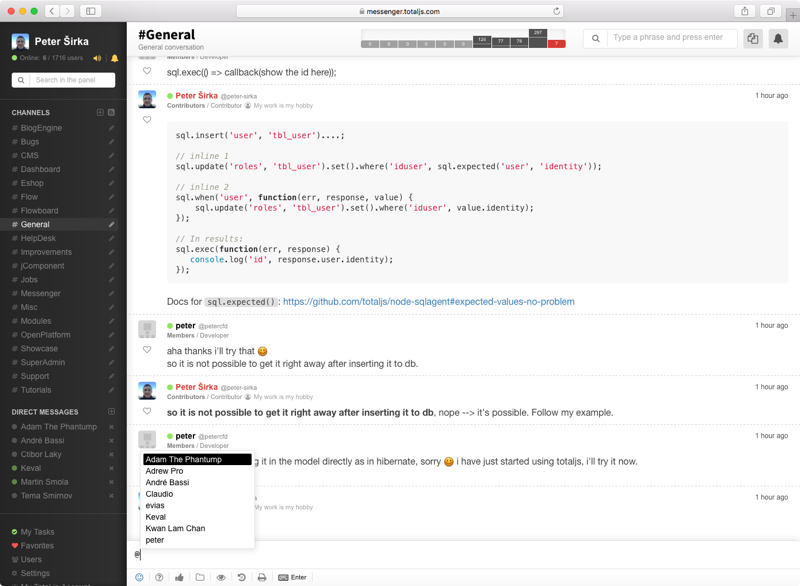 Improved BOT functionality
In this version the BOT can answer in a private conversation (user-to-user). You can create nice things with Tota.js Flow and Total.js Messenger together.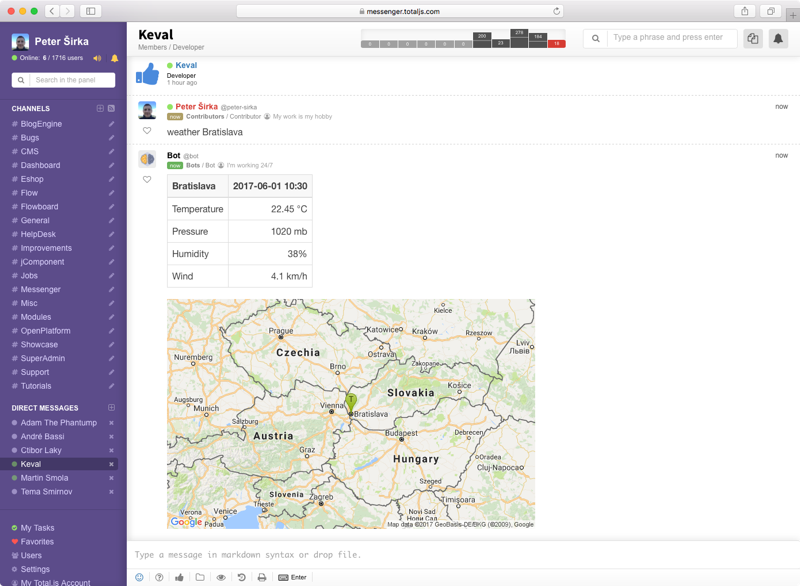 Secret messages
Each conversation can contain secret messages, this means that each secret message will expire in 24 hours. This functionality is very important for sensitive information. Just click on the eye icon in the message input toolbar.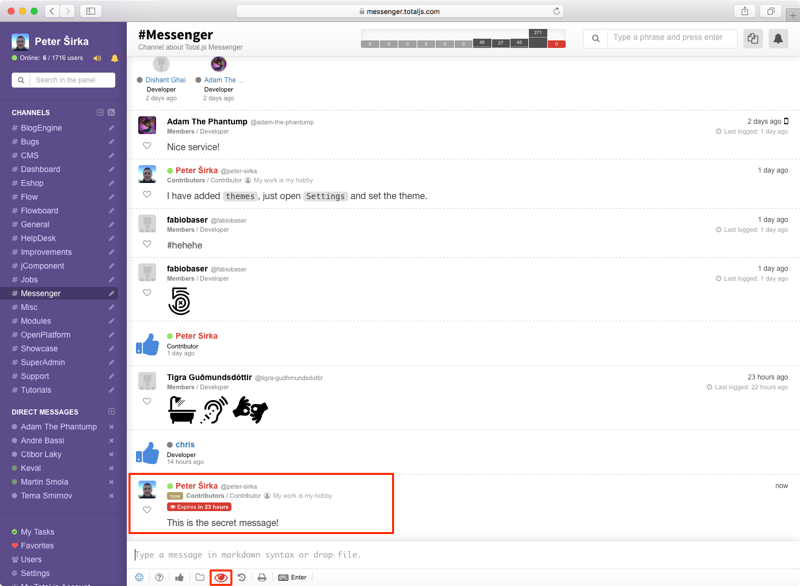 Mark as unread
Now it's possible to mark a conversation as unread, it's useful when you can't read all the messages at the moment and want to make sure you don't forget to come back to that conversation.