New Premium SuperAdmin v8
This version brings really cool new features and improvements. Total.js SuperAdmin is a professional tool for all Total.js developers.
File Browser
I have implemented a File Browser. This feature can help with live editing of your source-code directly in your server. It supports Total.js ViewEngine and Total.js Resource syntax highlighting. If you don't want to use the File Browser (because of security) then you can disable it in SuperAdmin /config.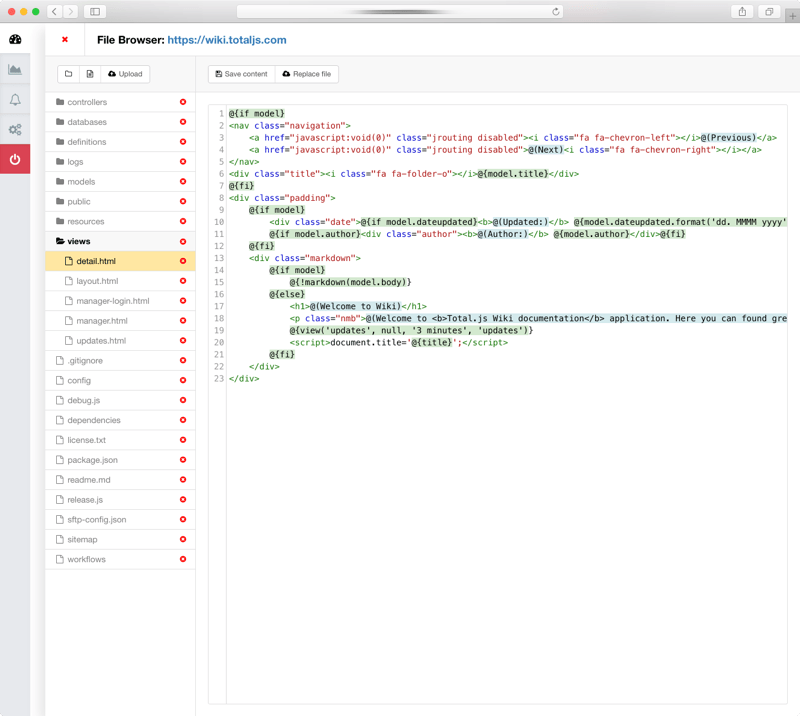 FTP backup
Now you can create a backup of your applications and save it on some FTP server. You choose which applications will be backed uped. SuperAdmin settings has been extend by adding a new section FTP backup.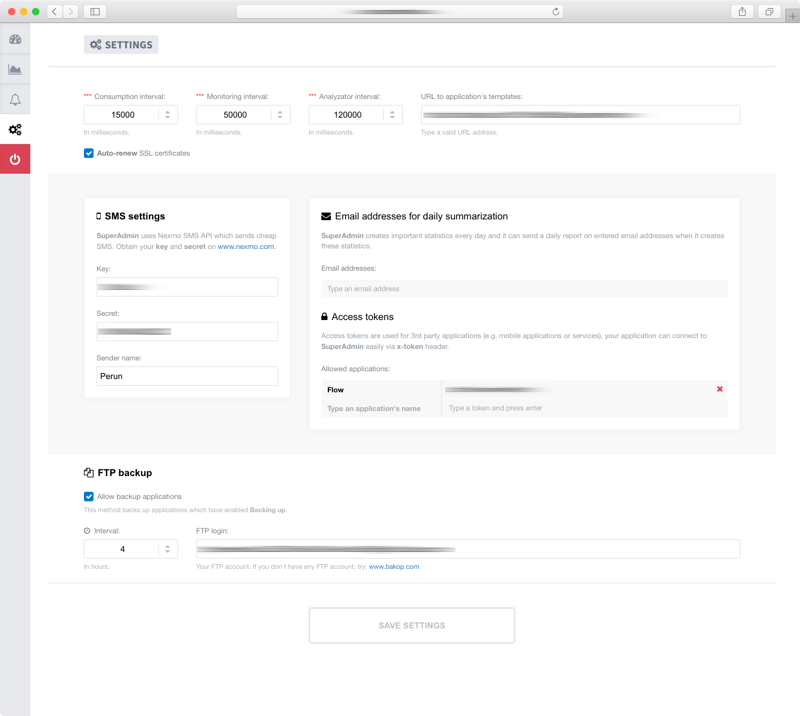 Applications are compressed using tar + gzip and names are in the following form yyyyMMddHHmmss_appname-backup.tar.gz. FTP uses pasive mode.
Improved design
I have tuned UI of SuperAdmin a lot. The result is very nice and I'm very happy with it. The design is much smoother than in the previous versions. This version can be used in mobile devices.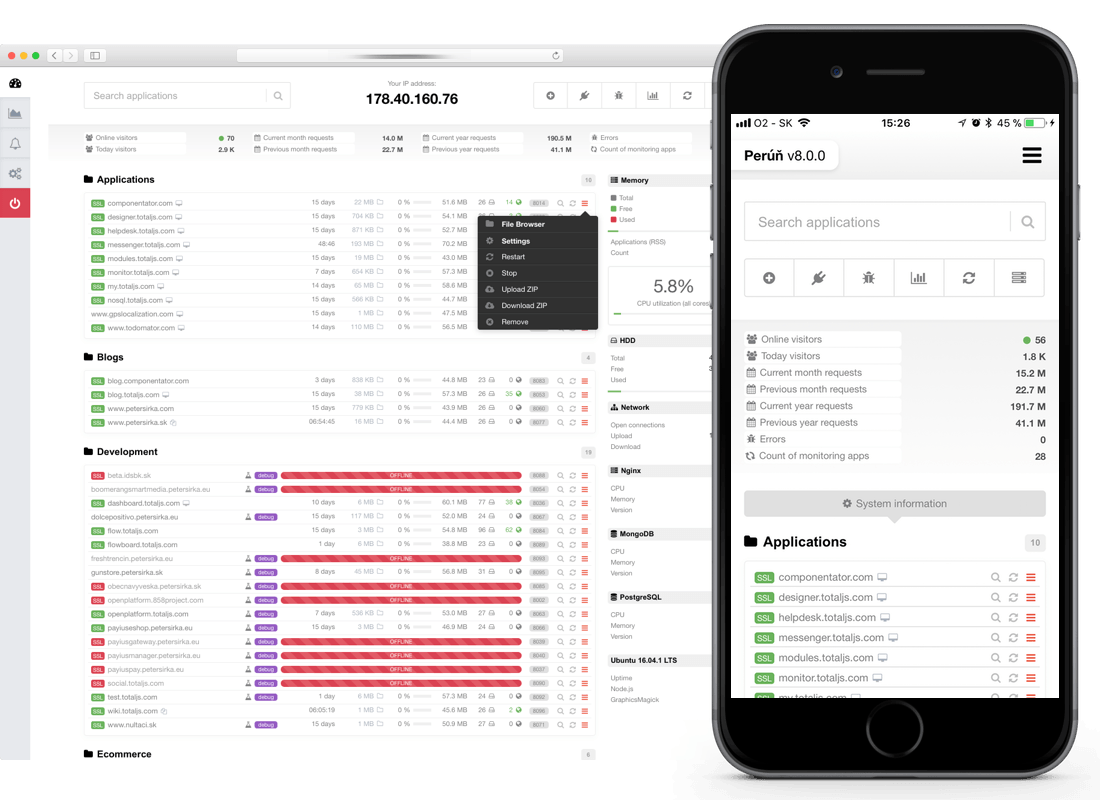 Quick access
Just press F1 and SuperAdmin shows a quick access menu. You can find an important features faster thanas never before.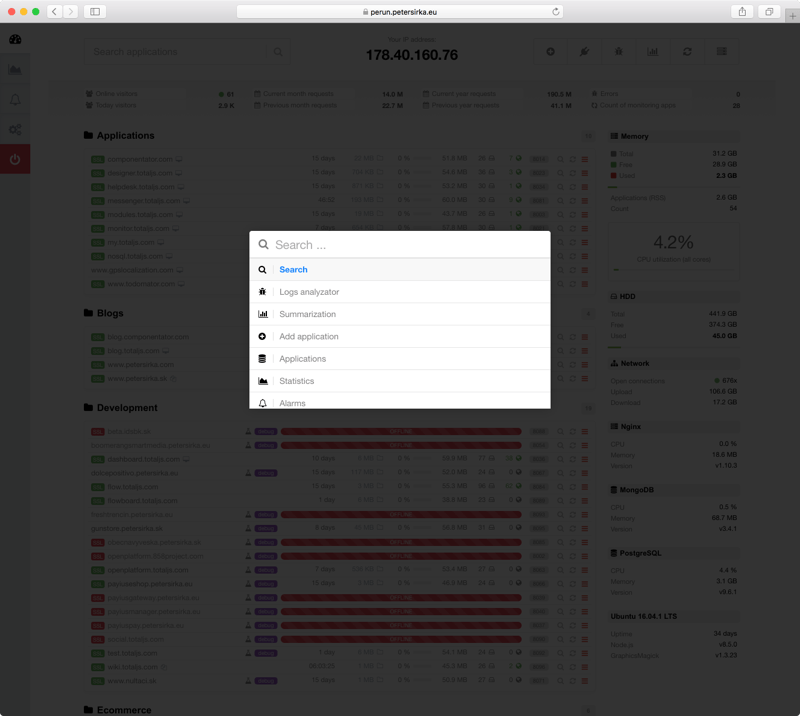 Improved SSL certificates
In this version the Stateless Mode is used for generating/renew SSofL certificates. More info about Stateless Mode here: https://github.com/Neilpang/acme.sh/wiki/Stateless-Mode.
Upgrade to newest version
Follow these steps: How can I upgrade SuperAdmin to newest version?
Thank you all premium members and sponsors. Your money was used to make all these updates/improvements and much more possible. Thank you again for supporting me so I can do what I love the most.