Reusable UI: jComponent v14
jComponent is aswesome client-side library for creating reusable JavaScript UI components. It's primary targeted for creating single page applications (SPA). New version 14 brings really great improvements.
New improvements
improved stability
improved performance
improved controllers and scopes
improved compilation
New documentation
I have created a new jComponent documentation on Total.js Wiki. It's not completed, but I'll add missing things step-by-step.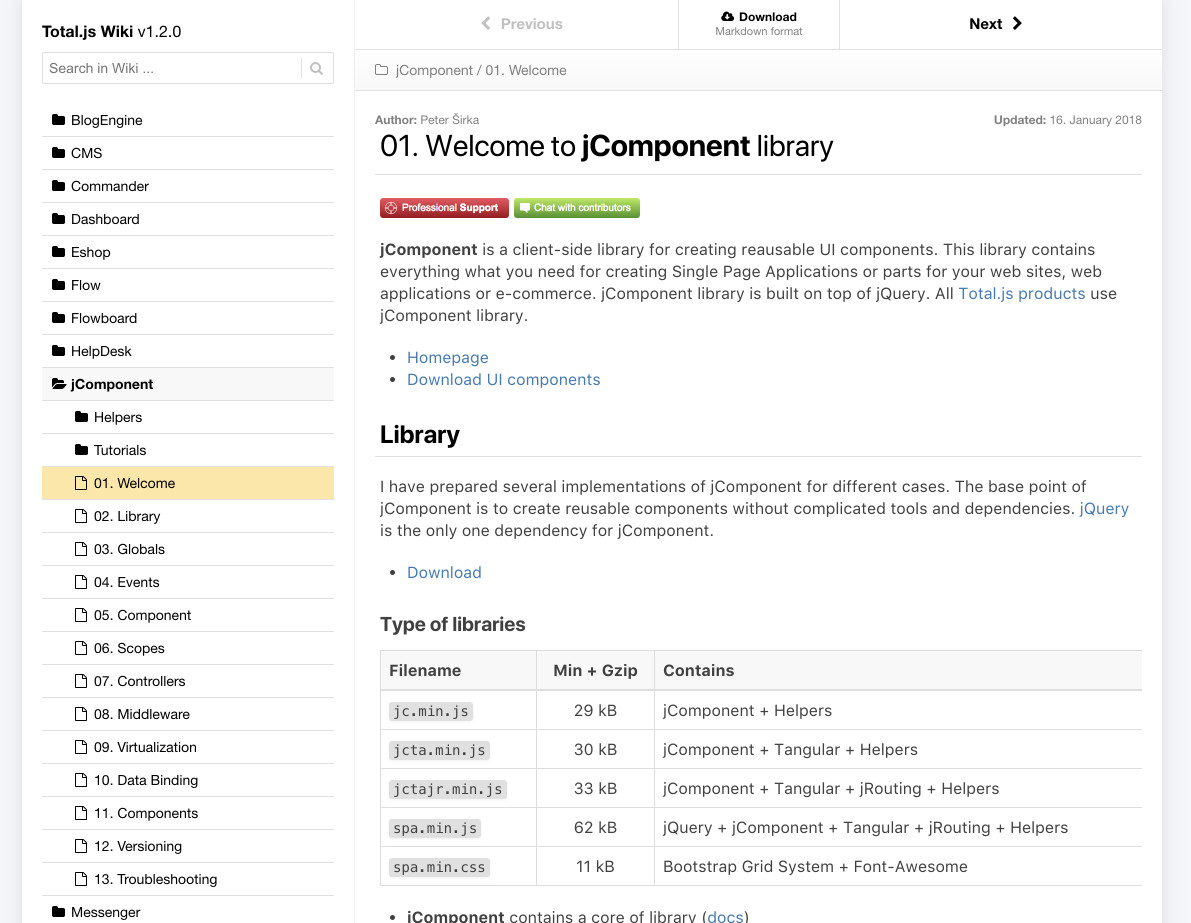 New componentator
I have re-designed portal and now the portal supports real-time code modification of selected components like JS Fiddle. Componentator contains more than 100 jComponents and components are still growing.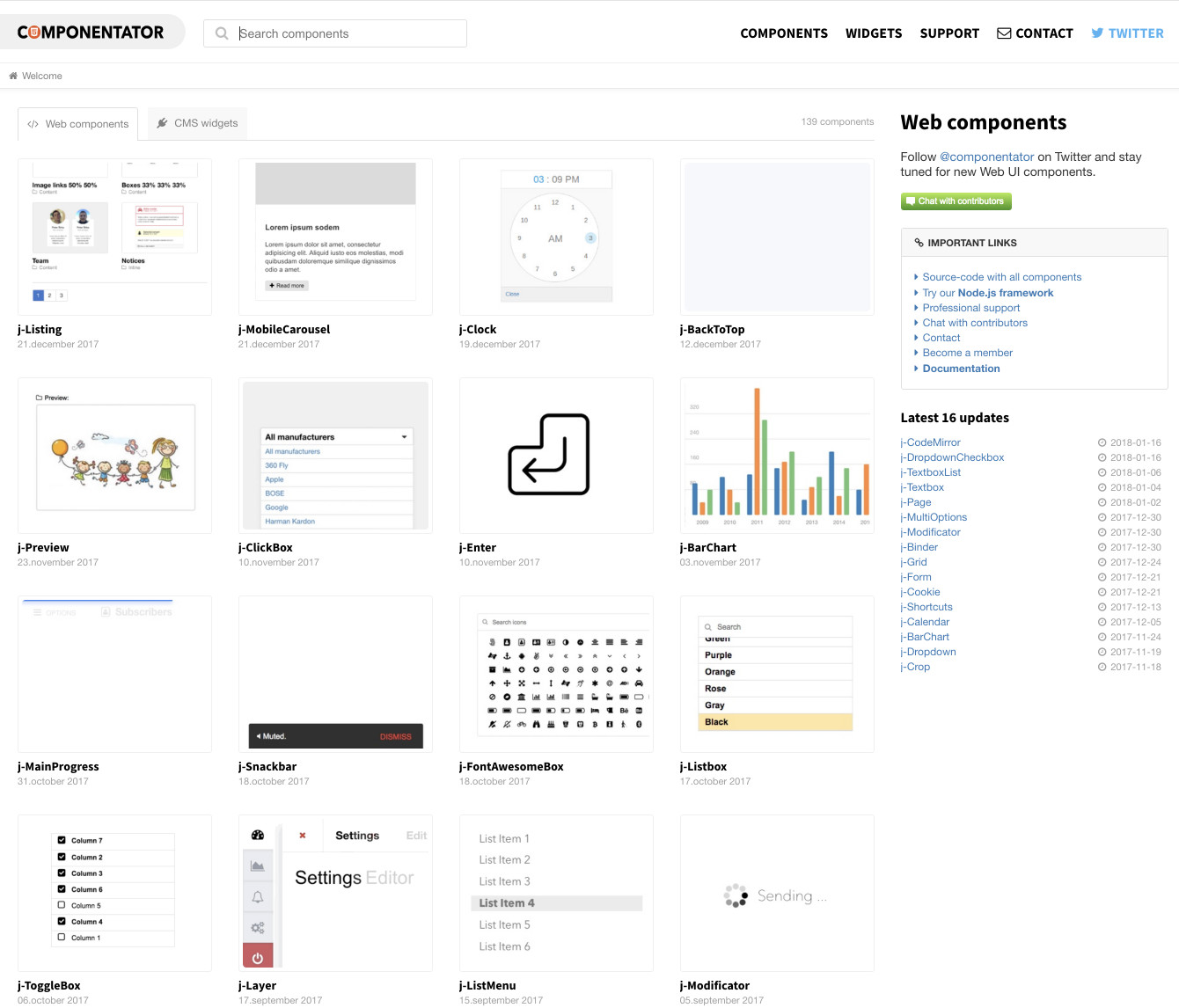 Versioning
This version brings killer feature: versioning UI components. You can define same components in different version. For more info read jComponent documentation.
Declaration:
Usage:
All components on CDN
I have prepared CDN with all components. So you can import components which you are really need. Components are always up-to-date and they are stored under different versions.
You can change repository to own:
New CDN
I have created a new CDN for jComponent and UI components registered on KeyCDN. For long term projects are prepared stable versions of components and main library:
I recommend to use specific versions:
---
Good to know
jComponent library and www.componentator.com is a part of Total.js platform. Buy a premium account and support this great JavaScript's platform.