Premium Total.js Eshop v11
I have created absolutely new version of Total.js Eshop and all premium members can download download this version. This new version contains a new user interface optimized for mobile devices. This Eshop is the best ever Node.js ecommerce system.
Requirements: Total.js +v2.9.2
New features
New dashboard
Dynamic navigations
Improved CMS editor
File browser
Widgets
Notices
Multiple prices and stock system
Backup/Restore
Multiple prices and stock system
This version of Eshop supports multiple prices and stock system for each product. You can define price variants for your specific colors or sizes.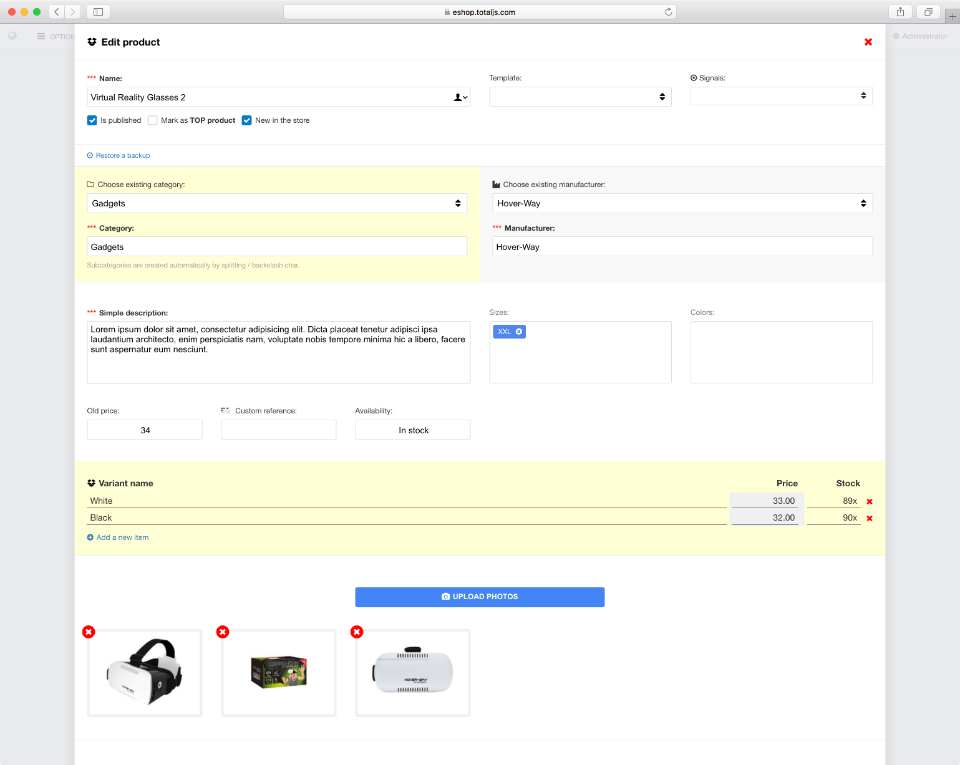 ---
Visit Eshop website for more information.