Total.js Code v1.5
We have released a new version of server-side Total.js Code Editor with great new features and improvements. The latest version is built on Total.js v4.
How to install or update Code editor?
What's new?
A small UI improvements
Fixed small bugs
Improved stability
Improved templates
Improved auto-complete
Fully optimized for Total.js 4
Also optimized for macOS Big Sur
Updated important dependencies like CodeMirror
CSS
Added Transform to Responsive feature similar to Transform to Dark mode
Improved transforming colors from HEX to RGBA and vice-versa
Live reload
Finally, Total.js Code editor supports live preview. This feature has a significant advantage for creating web apps, especially for OpenPlatform apps.
Service mode
Service mode is a unique feature that allows you to build .js or .sh files with terminal help. IMPORTANT: The service mode must be allowed in the project settings.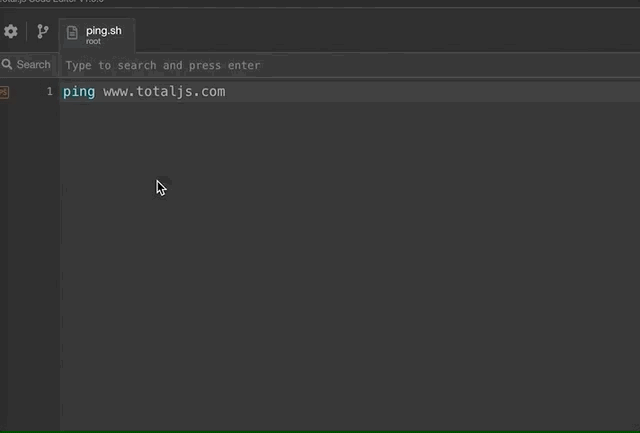 Improved sorting of files and directories
Old version:
New version:
Builds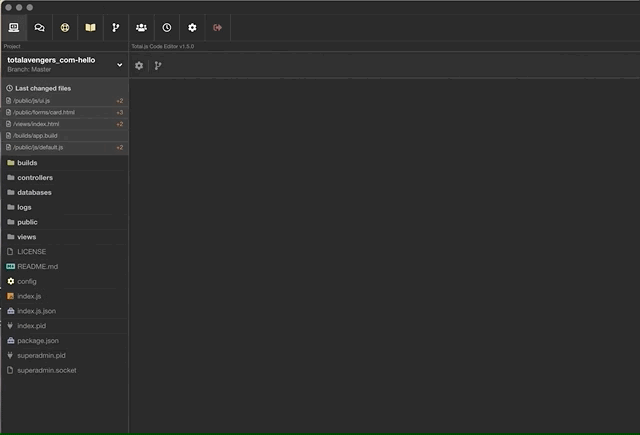 Wiki maker
Wiki maker can create simple markdown documentation directly from the source-code. If you click on the "Create wiki", then the Code editor establishes a link to your documentation to your clipboard.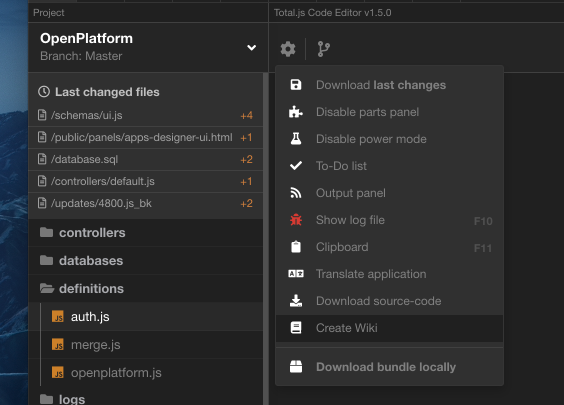 Result: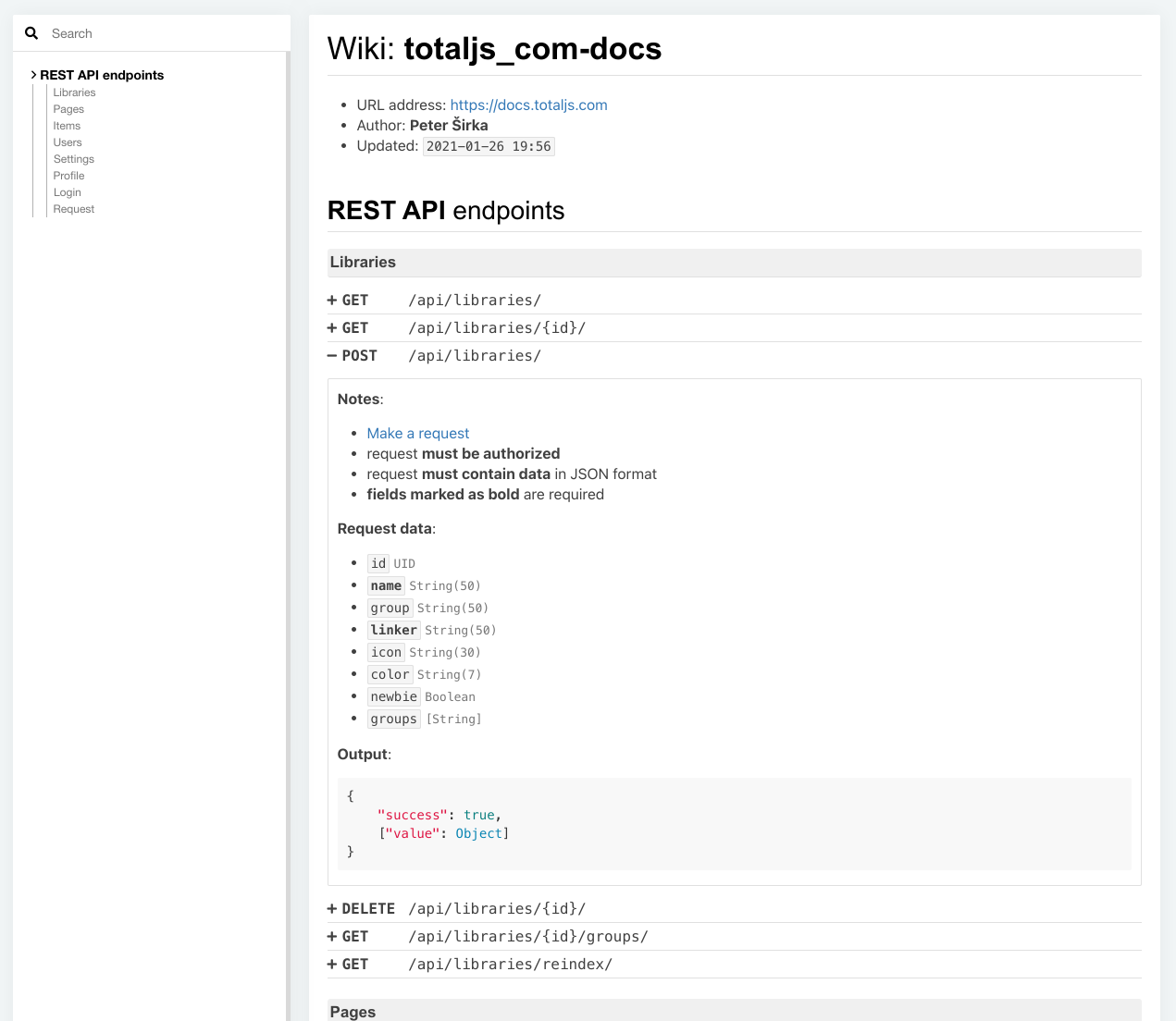 Wiki includes a small alternative to Swagger for Total.js apps only. Look to below GIF: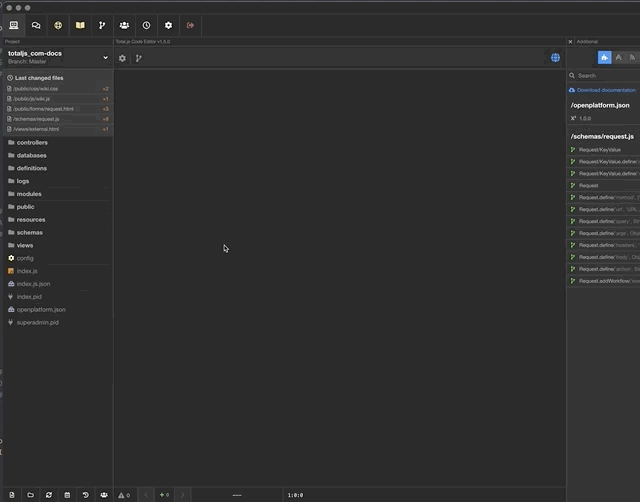 Copy code as Image
Another great feature that allows you to copy selected source-code as Image with the help of https://carbon.now.sh app: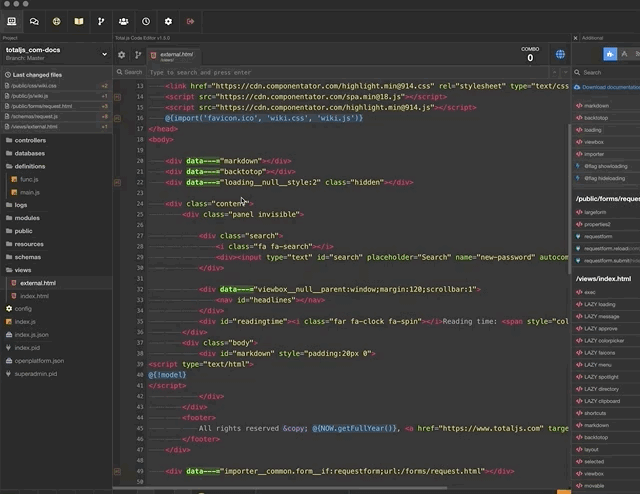 Font-Awesome icon determiner
Icon determiner can determine Font-Awesome icon directly from selected text and render it as an icon. It's a tiny but helpful feature:

Cloud development in two minutes
Try Total.js Cloud development with the new Total.js Code Editor: